Become a partner
Join us in establishing southern Sweden as a creative, innovative and forward-looking region.
As a partner to Southern Sweden Design Days your organisation will be given a valuable platform with positive affiliations, many interesting encounters as well as broad exposure to new and existing target groups in a high-profile design context.
Reach out with your proposition, improve your customer relations, find business partners and recruit new talent.
Partnership levels
Main partner
Official partner
Educational partner
Strategic partner
Official supplier
Media partner
Supporting partner
Supporting partner
Do you want to support Southern Sweden Design Days straight away? Become a supporting partner directly on the website for SEK 5,000 and receive invitations to network meetings and the opening party!
Partner offer
Read about what is included in our partnerships in the pdf below. Please contact us if you have any questions!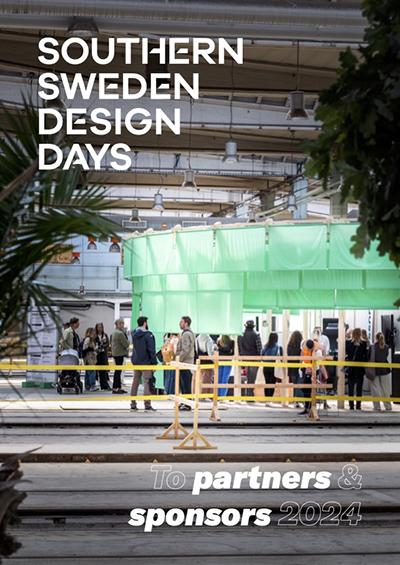 For further information, please contact:
Terese Alstin, Form/Design Center 
E-mail: terese@formdesigncenter.com
Tel: +46 (0)40-664 51 59
Ann Isler, Form/Design Center 
E-mail: ann@formdesigncenter.com
Tel: +46 (0)40-601 68 54